Arnold's Odyssey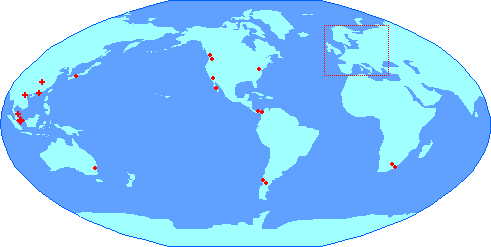 Legend

The places he's been
Recently visited
Last location
See the complete Chronological List of Postcards. (last updated January 3, 2001)
Or see the Chronological List broken up by Continent:

North America
South America
Africa
Europe (first leg)
Europe (second leg)
Australia
Asia

Captioned Photos from Arnold's Odyssey! (updated January 27, 2001)
Plain Photo Album.
For the official Odyssey 2000 map and time table, see http://www.odyssey2000.com/O2K_Map.html.