| | | | | |
| --- | --- | --- | --- | --- |
| February 8, 2000 | | Previous | | Next |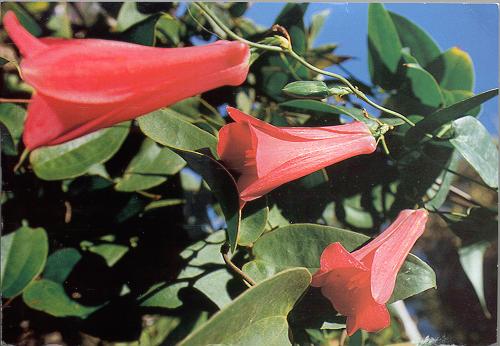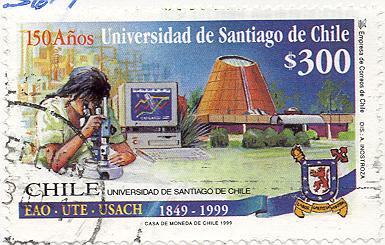 Chile
CHOPIHUE, FLOR NACIONAL DE CHILE
Copihue, chilean national flower.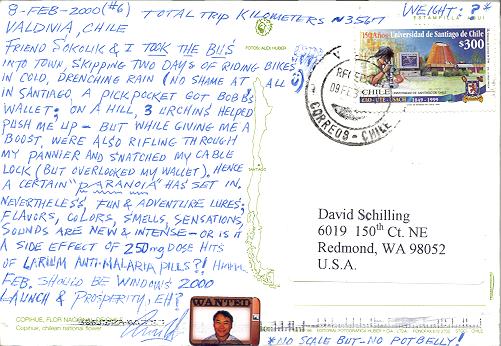 8-Feb-2000 (#6) Total Trip Kilometers ~3567 Weight: ? *

Valdivia, Chile
Friend Sokolik & I took the bus into town, skipping two days of riding bikes [thunder cloud picture] in cold drenching rain (no shame at all :-) ) In Santiago, a pickpocket got Bob B's wallet; on a hill, 3 urchins helped push me up - but while giving me a boost, were also rifling through my pannier and snatched my cable lock (but overlooked my wallet). Hence a certain "paranoia" has set in.
Nevertheless, fun & adventure lures; flavors, colors, smells, sensations, sounds are new & intense - or is it a side effect of 250mg dose hits of Larium Anti-Malaria pills?! Hmm. Feb. Should be windows 2000 launch & prosperity, eh?

Arnold

* No scale but - no potbelly!