| | | | | |
| --- | --- | --- | --- | --- |
| January 8, 2000 | | Previous | | Next |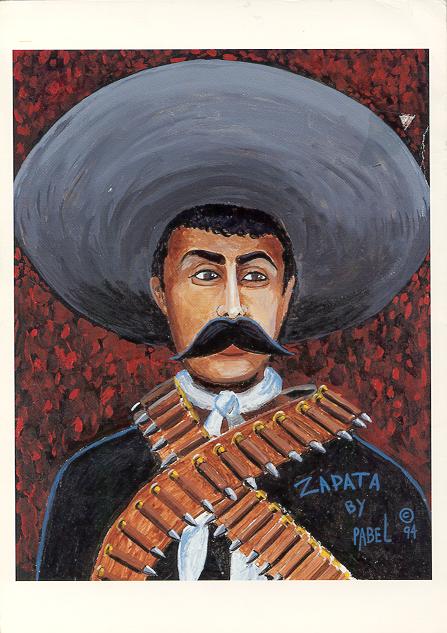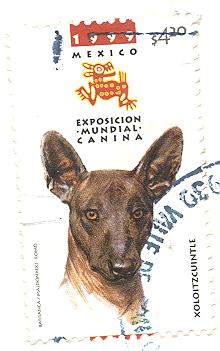 ZAPATA by Pabel ©94
Pabel Studio And Gallery
No. 783-7 Avenue, Juarez Y Palma
Rosarito, Baja CFA, Mexico
"ZAPATA" From an Original By Pabel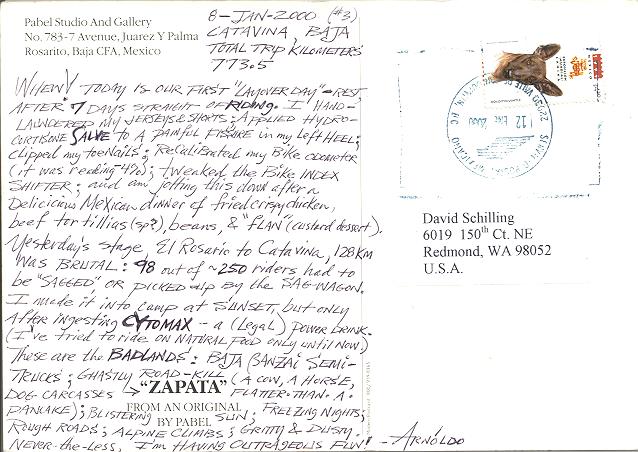 8-Jan-2000 (#3)
Catavina, Baja
Total Trip Kilometers: 773.5
Whew! Today is our first "Layover Day" - rest after 7 days straight of riding. I hand-laundered my jerseys & shorts; applied hydro-cortisone salve to a painful fissure in my left heel; clipped my toenails; recalibrated my bike odometer (it was reading -4%); tweaked the bike index shifter; and am jotting this down after a delicious Mexican dinner of fried crispy chicken, beef tortillias (sp?), beans, & "flan" (custard dessert).
Yesterday's stage El Rosario to Catavina, 128KM was brutal: 98 out of ~250 riders had to be "sagged" or picked up by the Sag-Wagon. I made it into camp at sunset, but only after ingesting Cytomax - a (legal) power drink. (I've tried to ride on natural food only until now.)
These are the Badlands: Baja Banzai Semi-trucks; ghastly road-kill (a cow, a horse, dog carcasses flatter than a pancake); blistering sun; freezing nights; rough roads; alpine climbs; gritty & dusty.
Never-the-less, I'm having outrageous fun!
- Arnóldo